Vacuum Sealing Machines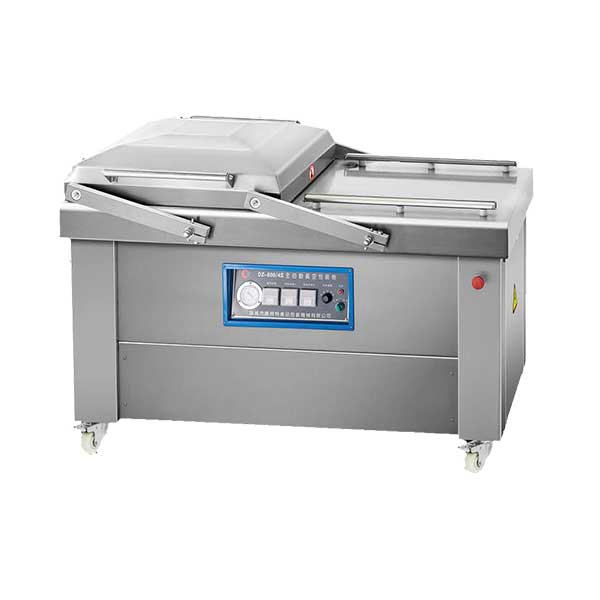 Double Chamber Vacuum Sealer
Regular models: DZ600, DZ800, DZ850
Options: Auto lid swing; 4 or 8 sealing bar; Flat or sunken sealing plate; Customer's other request
Belt Type Rotary Vacuum Sealer
Regular models:
DZ1000/1S, DZ1000/2S
Options:
DZ1000/1S with single sealing bar for larger packs; DZ1000/2S with dual sealing bar for smaller packs
KANGBEITE PACKAGING is an experienced manufacturer of vacuum sealing machines since 2006. Baic function of the machines is vacuum sealing, you can also use the Sealing Only function when vacuum is not necessary.
The machines are designed for vacuum sealing of premade bags, trays, bowls, cups.
Main products in the vacuum sealing machines category are double chamber vacuum sealers, belt type rotary vacuum sealing machines, tray/bowl/cup sealing machnes.
Every machine ordered by customer is individually designed to meet your unique requirements with regard to package designing, package output and efficient use of resources. Durability, reliability and comprehensive service make our vacuum sealing machines a resilient link in your production chain.